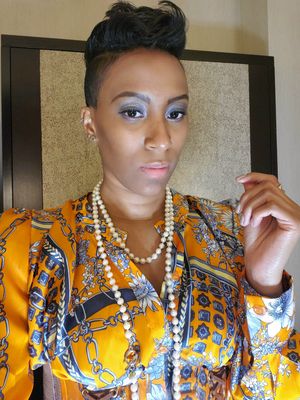 My FAVORITE part. QUALITY TIME with *some of my FAVORITE people! I feel so blessed to see my friendships grow and evolve in such Amazing ways over the years. From my newer friendships to the older ones, 20+ years are represented at this table! 🤯  I don't follow the theory that you shouldn't mix friends. I let God show me who stays & I focus on Keeping Amazing people in my inner circle. Connecting them to each other so we can make a greater impact and support system. As a result we always feel Empowered knowing there's SOMEbody rooting for you, even if you just met at Lynn's house/show/dinner! These women KEEP ME STRONG and they helped me "URsher" in my new year in the BEST way! I Thank God for it! I am Blessed to know them! 
Hoping the next time I celebrate I can invite more of my favorites...🤔 It will probably be "On Somebody's Island" tho! (#travel & retreatin' is on my mind!!) 
Oh right quick restaurant (Mansion on Rush) review: Food was good. Menu was missing some things we wanted. Got some "new- restaurant- during- covid- kinks" to work out. Staff were kind. I know our server got "solarized" by all this #SolarPower and #BlackGirlMagic 🤭 and comped us some things off our check. 😊💥 
I've got about one (or two) morreee bday post(s). Stay tuned Boos!
-Lynn 💥
#SolarPowered