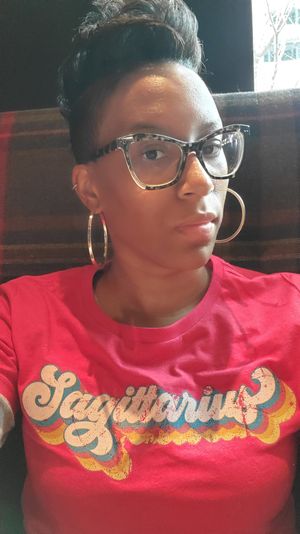 Back in the day (~2012-'15), "Staycation" meant I was not going to do any work and just explore my city, #Chicago. But over the years as I grew as an artist, staying at home proved unsuccessful as I always ended up doing work and restarting the 9-5 work week feeling TIEHED (tired).  
And If you've been following me within the past 3-5 years you KNOW I like my annual warm & sunny vacation to "somebody's island" or beach #chasingSummer & dodging winter. BUT pandemic.😐 And even though I was fortunate to travel a couple times this year, I'm just not up to the complications that covid travel restrictions can bring. (I even ended up canceling my last two trips.) So #TraveLynn is on hold for a bit. Also, If I'm 100% honest, my money Ain't the same either as I navigate self- employment and #creativeentrepreneurship.💯 
I used Booking.com thru Southwest and I grabbed a nice 4 star hotel stay for a reasonable price within my budget. A whopping 2 nights! And it made total sense knowing that IF I made any celebratory plans, it would probably be in the #Chicago downtown area. *I'm not even gonna disclose how many hotels I had booked cuz I had a hard time choosing. 🤭 Thank God for the "book now, pay later, no cancellation fee" jawns! 😂 I am Definitely pleased I chose theWit Chicago! My friends and I used to party there years ago.  
Check out my vid. More to come. 
-Lynn 🥳 
Shirt: Power in Black Tees