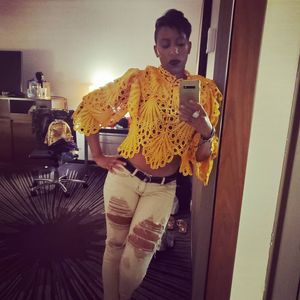 I went solo #TraveLynn to Atlanta last month. There was a time in my life I'd visit once a year and since I haven't visited in a few, I did a longer stay. It seems like a ton of my people have moved there so I wanted to make sure I had time to see as many as possible without cramming my visits over a weekend.  
I stayed at the Hyatt Regency Atlanta for the first five days so that I'd be in a central location, with the goal of making it easy to connect with everyone & explore the different restaurants and attractions. Ironically, I discovered I stayed at this hotel 12 years ago. (A story for another day 🤣😐 )  
Monday was a particularly gloomy day. It rained for much of it due to the tropical storm in FL and unbeknownst to me I was having phone issues so I wasn't receiving texts from some of my peeps. 😫 And also, my Saturday travel day was longer than I expected, cuz I missed my flight, which put me in a weird mood for a couple days. I spent the day in my hotel, journaling, chilling and thinking up my next moves when I decided it was the perfect day to get dressed up and take myself on a date to a nice restaurant! It was late so I had to choose something ASAP and found #PoorCalvins less than 10 minutes away with a delicious menu- I was craving Lobster all day! Weird & fancy I know 💁🏾‍♀️... 
After rushing to get ready (and a quick hotel photo shoot) I grabbed a Lyft, and for a dollar more I opted for the luxury car...a big ass truck I didn't need. Lol 
Upon entering Poor Calvin's I was greeted by a "Hello Gorgeous!" from the host and after his suggestion I decided to sit at the bar. Great choice! The ambiance & decor is really beautiful and the staff are really sweet. I got compliments on my outfit all eve. The food was Super good. I later found out Owner & Chef Calvin Phan brought out my dish. The bartenders and patrons were friendly and everyone at the bar got a couple extra special cocktails! Let me tell you about these cocktails! They were well crafted, and for some of their cocktails they use the cutest shaped glasses!! *I meant to get a pic of this really adorable bird shaped glass.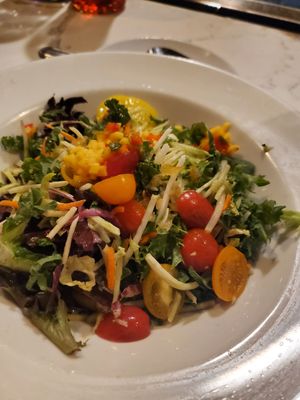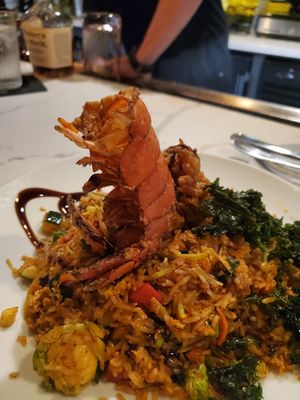 The patrons on both sides of me were repeat customers and after hanging out here, I see why! To my left-1 flight attendant of 30+ years lives in ATL but originally from California near Monterey (on my bucket list),To my right sat a couple who, after dropping their kid off at college, decided to skip their return flight and come back to Poor Calvin's instead because it was so memorable for them the first time they visited. Both parties were great company. I'm definitely making it my "spot" whenever I'm in the A. Don't say I never share my secrets 😊🤗 If you're in Atlanta, Go! Go now. Lynn Solar Approves 💥 
Check out the video recap below!
#SolarPowered #TraveLynn