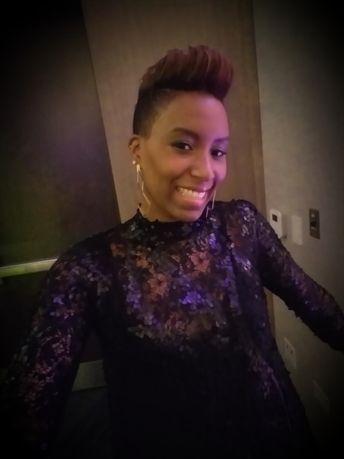 Happy New Year!!

I hope you had a great time Celebrating 2018 and Welcoming 2019!  Congrats!! You Made it! You can start the New Year with Fresh Energy!

I consider my birthday my new year.  Since it is in December and close to my music anniversary, I begin thinking about my next year in mid November.  

I start with a combination of prayer, meditation & quiet time. In this way I let the universe guide my intentions. As I wait for direction, I start to notice recurring themes. I may hear them in different conversations, on social media, in my thoughts, etc. This theme becomes my intention for the year. I don't make resolutions because the intention-which usually has a word, phrase & scripture attached to it- is my guide. I refer to it to keep me focused, especially as I'm making big decisions. This has worked extremely well for me for the past 8 years. I accomplish so much in a year and end my years feeling guilt & regret free!

My wish for you this 2019 is that you take more time to reset, revisit & refocus on your intentions/goals & lifestyle changes. You never have to wait until Jan 1st. Start over as many times as you need to until you get where you want to be. Don't forget to share your intentions with a friend too!

Setting intentions is one way to take power & set the tone for the quality of your life. And I want you to have BIG WINS in 2019! Hmmm, reminds me of my interlude Dream Big! Take a listen below! (Have you heard my album TRANSFORMED??)
Don't forget to share with your friends!  My album is available on every digital music platform! Your purchase will help me recover some album cost so Thank you SO much for your purchase!
-Lynn
#SolarPowered